A better, more productive society is on the horizon for New South Wales with the NSW Government delivering the biggest infrastructure program in Australian history. The record-breaking budget of $112.7 billion will be assigned to multiple projects, with $76.7 billion or 68% of the budget being directly allocated to Transport for NSW.
This topical insight was discussed by the Minister at the Transport of NSW 2022 Pipeline event last month, and in conjunction featured an update to the upcoming pipeline of work, project focus sessions, and a trade hall with the development and project teams.
With the increase in budget – approximately $5 billion – Transport for NSW is working to deliver updates on the transport infrastructure pipeline, citing two major trends outlined by the Deputy Secretary of Infrastructure and Place, Camilla Drover.
The first is an increase of projects in regional NSW, with forecast growth of 41 total projects. This growing allocation of projects from Greater Sydney to Regional NSW will ensure road and rail are given precedence for the growing population of Regional NSW.
The second is the progression of a more balanced approach to the portfolio of smaller, less complex projects in alignment with mega projects.
In addition, the event saw a panel of insightful industry professionals, one of which was CEO of Consult Australia, Nicola Grayson who spoke on the importance of the Culture in Construction Taskforce (CICT) Culture Standard, recognising the inclusion of the dedicated people working on the projects and how the innovational work happening at the corporate level impacts on this.
With sustainability at the forefront of everyone's minds, pertinently it was a major topic of discussion. CEO of Infrastructure NSW, Simon Draper spoke on the demand to make Sustainable Procurement in Infrastructure Initiative an industry-wide best practice, expressing the inherent need to embed sustainability into every step of the projects.
To learn more about the once-in-a-generation pipeline of work for the Transport for NSW industry, information can be found here.
Those who attended the event in-person or virtually and wish to provide feedback can complete a short survey.
To follow regular developments, you can do so via the Transport's infrastructure industry portal.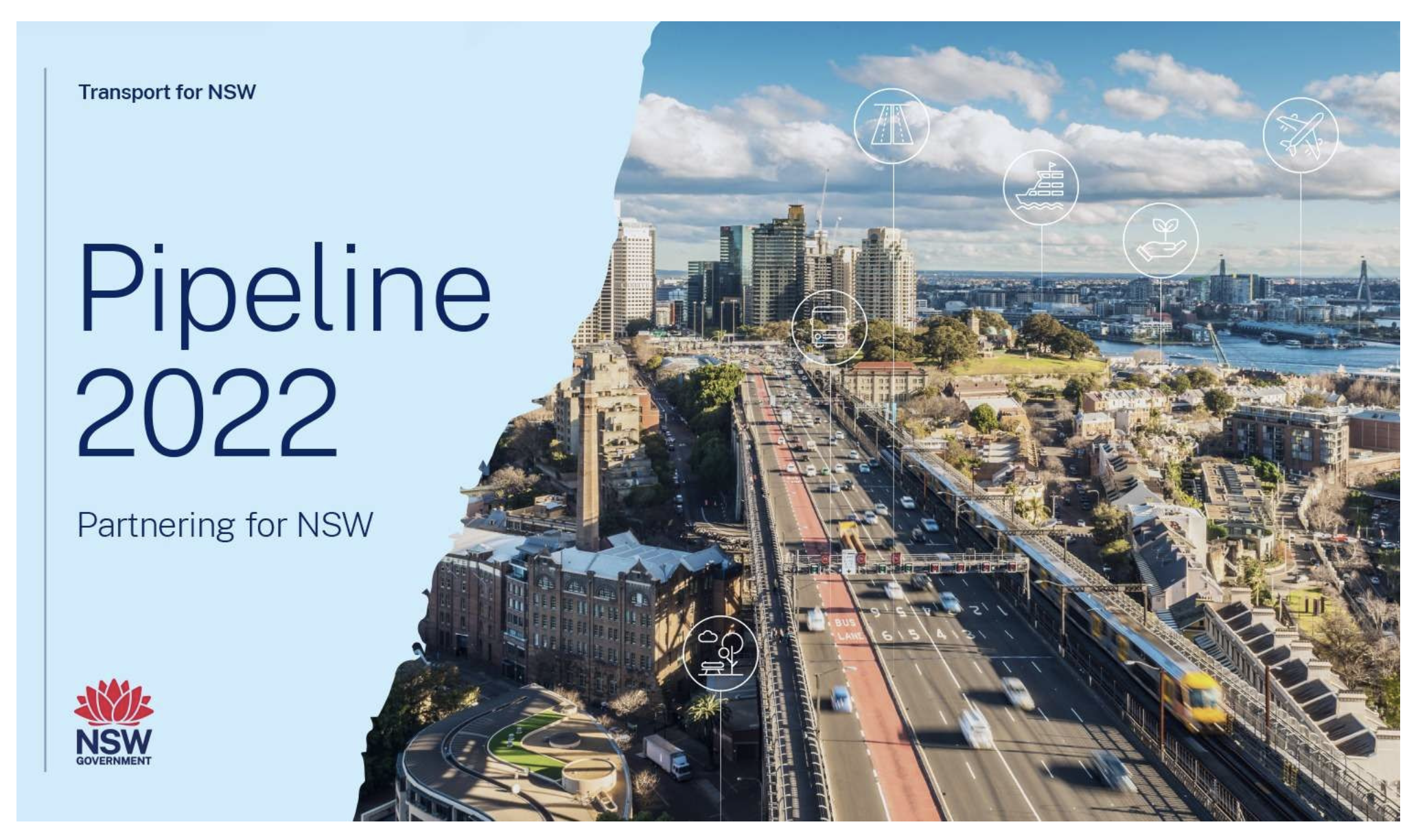 Back to News