Are you an engineer or manager lacking confidence in your ability to pitch your case to perspective stakeholders? Or maybe you require some fine-tuning in your leadership and persuasive skills to take you to the next level in business. Whichever it may be, the Communication For Professionals live webinar workshop is here to help. 
The Centre for Pavement Engineering Education in association with their industry partner, Rostrum Australia have established a nationally recognised and accredited online study program assisting in the improvement of public speaking, informing and persuading, and online presence. 
Being held live on zoom, the interactive workshop will be taking place from the 17th August 2022 from 4:30pm-7:00pm, every Wednesday over a 6-week period. 
The course will feature a key presenter, Sean Collins who comes with a wealth of knowledge from 30+ years across a number of different professions. Sean uses his experience in many contractual engagements including business analysis and management roles, developing business cases, reviewing and developing strategy, and providing training in communication skills and public speaking. 
Each session within the program gives the participants the opportunity to engage in impromptu speeches and an array of tutorials that focuses on speaking sincerely, body language, vocal variety plus many more.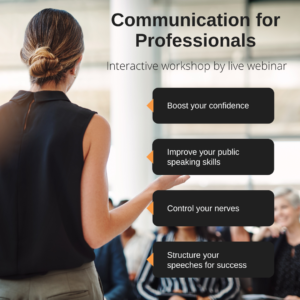 If you would like to learn more about the course and register, click here.
The Centre for Pavement Engineering Education also runs customised courses for your team. You can contact them on contactus@pavementeducation.edu.au
Back to News