NATSPEC, the National Building Specification has released their July 2022 edition of SPECnotes. The newsletter details how NATSPEC will be implementing the updated National Construction Code (NCC) 2022. They anticipate the updates to be adopted no earlier than 1 October 2022.
To receive your copy of the NATSPEC newsletter – SPECnotes – click the link to become a member today.
In addition, a FREE monthly "Getting started with NATSPEC" webinar is conducted, covering an insightful onboarding process including logging into and using SPECbuilder, creating and downloading a specification draft, and Microsoft Word training.
To register for the webinar, click here.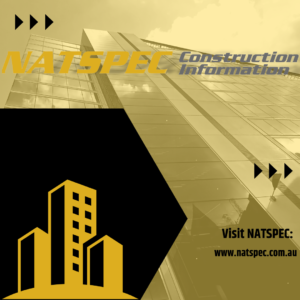 Back to News