It was with surprise and sadness that we learned of the sudden and unexpected death of John Seovic in April 2014.
John Seovic was a pioneer and a leader in the concrete pavements industry, and in particular in all forms of slipform paving for the past 40 years.
At its August Forum in Sydney, ASCP recognised John Seovic's significant contributions to the industry and presented an ASCP Recognition award to Jason Seovic for the Seovic family.
The award was presented by ASCP President, John Figueroa and the recognition citation was delivered by John Hodgkinson, ASCP Honorary Member, and long term friend of John Seovic.
The presentation PowerPoint is below and can be downloaded.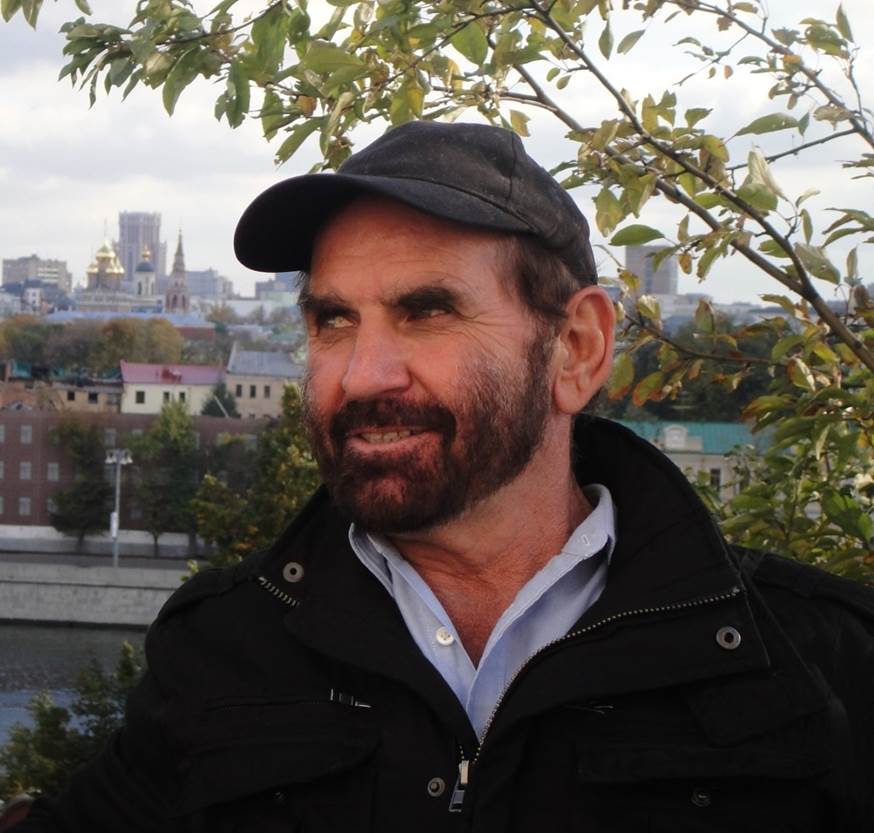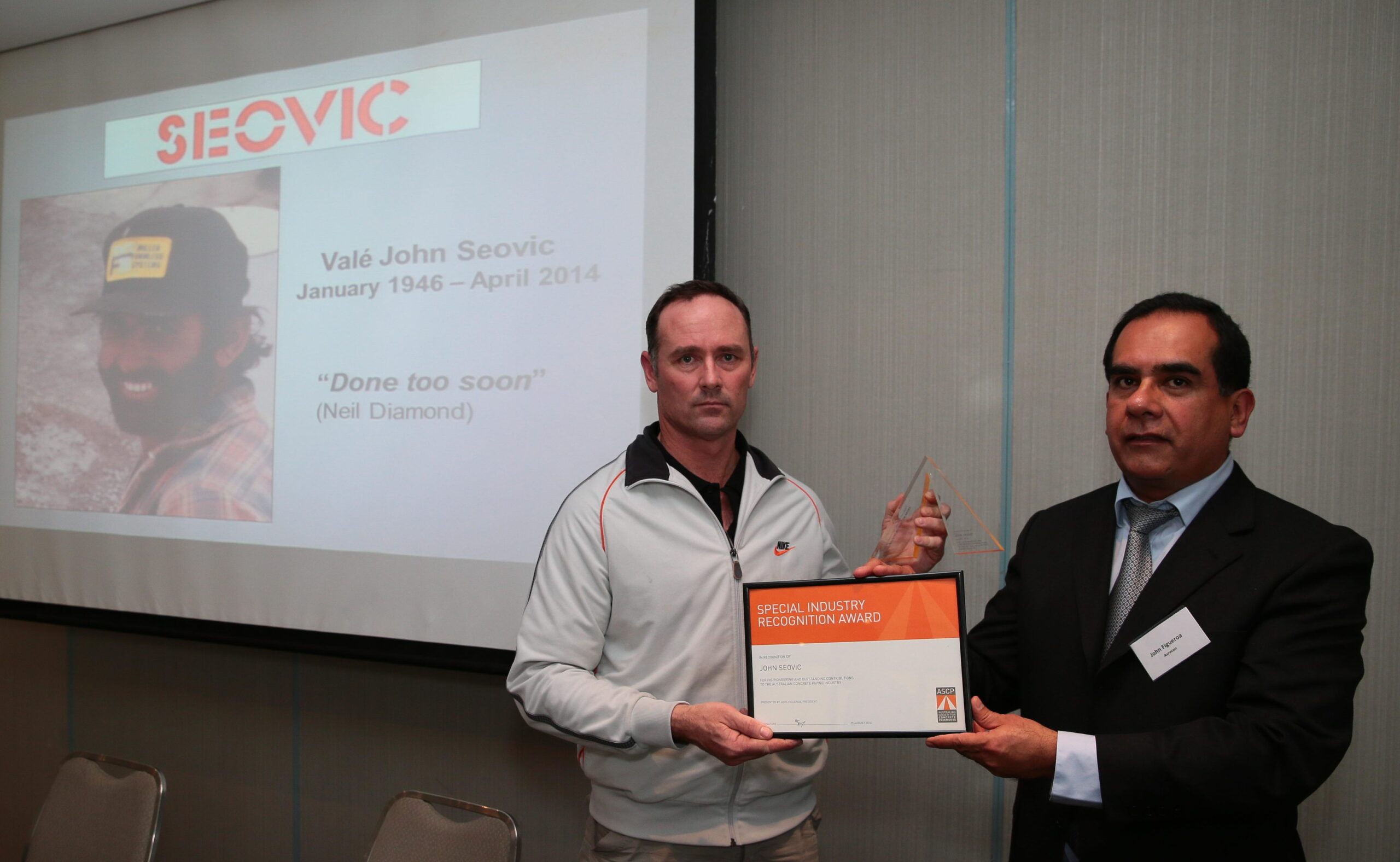 Back to News