Congratulations to John Hodgkinson for being recognised for his significant contributions to concrete road pavements through the Roads Australia Award for Technical Excellence.  The Award was presented at a RA luncheon function in Sydney on 11 December 2012.
John will be known to many in the concrete road pavement industry who will agree that he has made, and continues to make, substantial contributions to this industry.
The criteria on which this Award is granted are shown in the document below.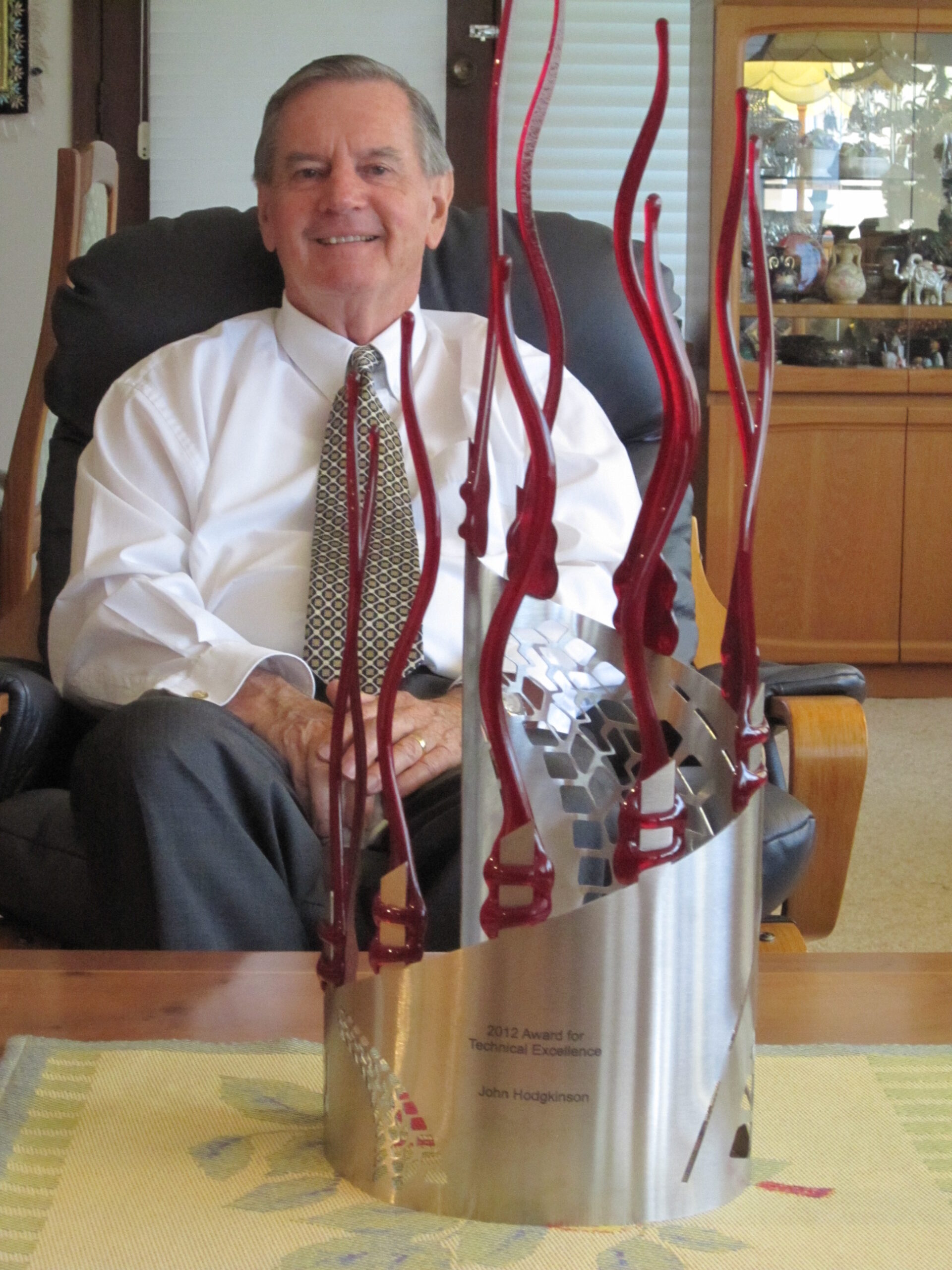 Back to News