The ASCP Bulletin Board is accessible from this web site. It provides a general forum for members, a forum for the National Executive, and forums for special ASCP work groups.
Any visitor to the web site can see the forums, but cannot necessarily access them. To access the forums, it is first necessary to become a registered user which is done on the first page of the Bulletin Board.
1. Go to the top of this page and click the "Bulletin Board" tab.
2. When you are on the Bulletin Board page, click "Register" which is about 3/4 of the way down the page on the left.
3. Agree to the Terms & Conditions
4. Enter your chosen user name, password etc as requested (using your ASCP username and password will probably make it easier to remember). Scroll to the bottom of this page, as you must enter a confirmation code. Then click "Submit"
5. Once you are registered, it is up to us to assign you to a user group. Allow time for us to see your registration and allocate you to a user group. If you cannot acces the Forums, please send us an email.
Registered users will be able to read the Member Forum, but cannot take part in it. Members of ASCP can fully access the Members Forum, and can see the Special Work Group forums.
We hope that you find this facility beneficial.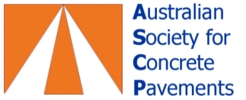 Back to News