At the Sydney Forum in August, ASCP recognised the outstanding contributions to the concrete pavement industry by Geoff Ayton and David Dash.
Both ASCP Members are well known within the industry and are highly regarded for their knowledge competence related to concrete pavement design, construction and materials.The award were presented by John Figueroa, ASCP President, and reviews of Geoff Ayton's and David Dash's careers and achievements were presented by John Hodgkinson, also an Honorary Member of ASCP.
The citations are shown below and can be downloaded.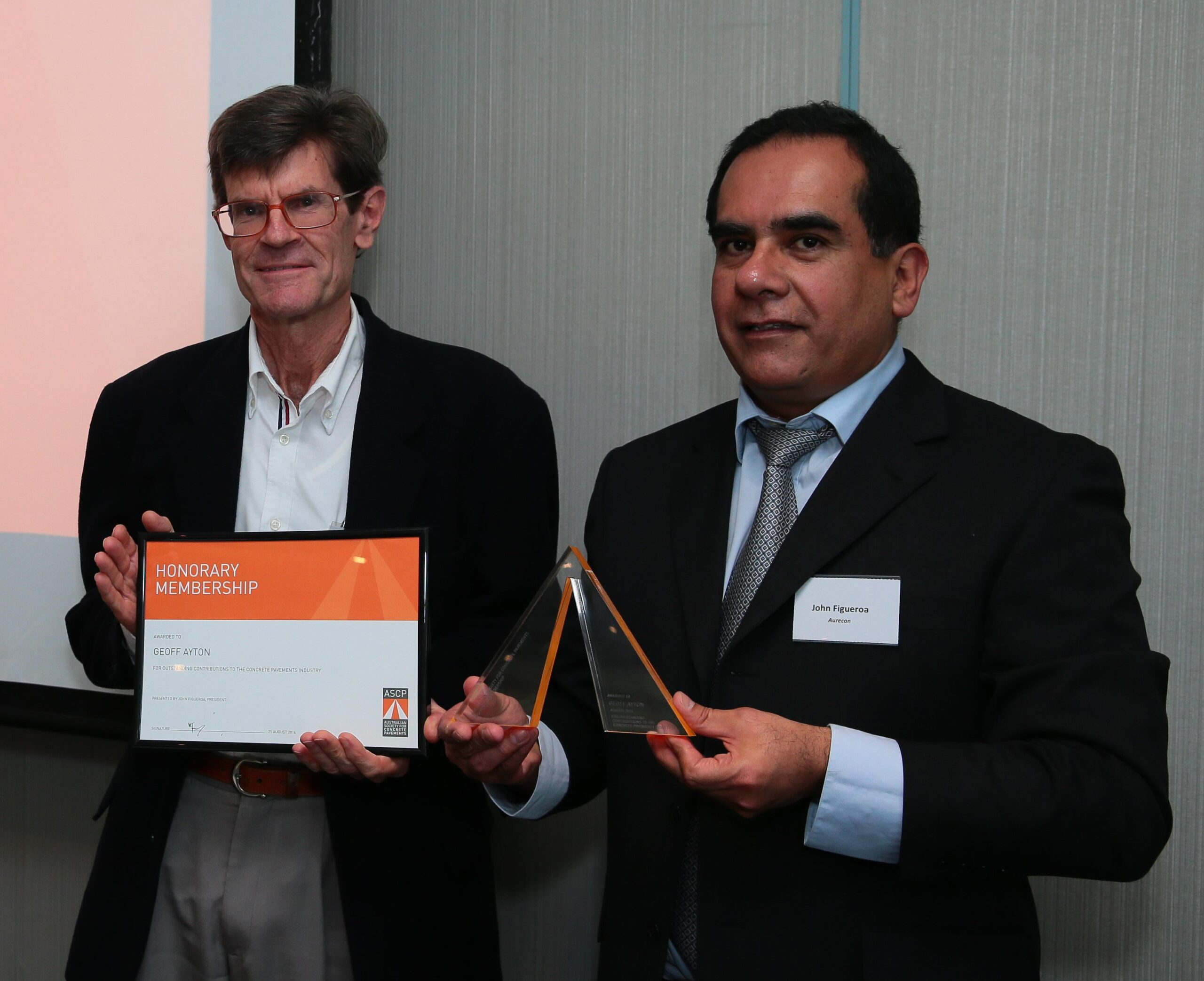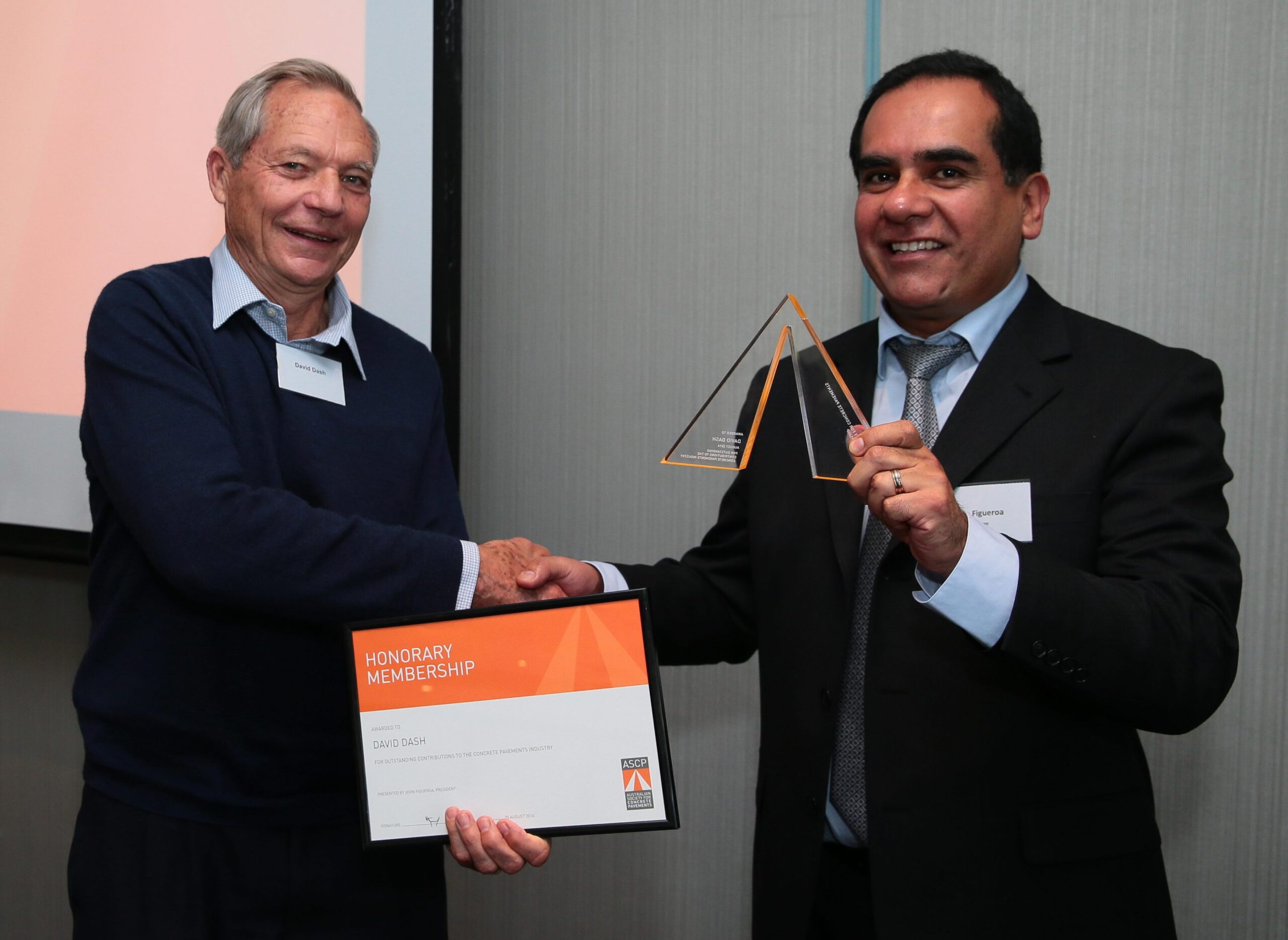 Back to News