ASCP has formed a new branch in Queensland.  It will hold its first forum on Tuesday 5 October – see Events for details and registration.
To support this branch and to increase membership in Queensland, ASCP is providing a special Membership Offer – people can join for teh normal annual fee of $110.00 which will include membership to 31 December 2011 AND registration for this first forum.
To take advantage of this offer, go to the Membership tab on this web site, select Join the Society and complete the details.  Don't pay be credit card, but select Pay BY EFT and we will send you an invoice.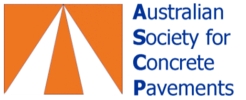 Back to News